"Tune in to the Tower" and hear what you've been missing!

Get your own earadio and experience Drag Racing like never before.
Ever heard the Track Announcer at a drag race? Not really?
No one else has either, thats why most tracks simulcast their PA announcer over FM (or am) radio.
Attention Drag Race Fans: The earadio was designed for events like drag racing where the PA system is broadcast over FM radio. It fits comfortably right on your ear and tunes you directly into the tower. Hear every detail of every run including what the announcer says about your favorite driver(s).
Attention Racers, "this is your call to the lanes". Your eaRadio will ensure that you never miss your call to the lanes again, plus you will keep up on latest track conditions and on other racers without tying you down to a fixed location and without a bunch of wires and earbuds etc..
You can get your own eaRadio at NHRA National Events from the NITRO FISH merchandise trailer or at Nitrofish.com
Or at Drag Racing Online The Magazine! (Endorsed by Agent 1320)
*Track Owners/managers can contact us by email or directly at EARADIO for information on TFRacing Track-Pak Packages designed to connect your fans (and racers) to the tower and make money for your concessions/store.
SPONSORED BY

HRE Hutson Racing Engines, 3000 S Cherokee Street
Muskogee Oklahoma USA (918) 682-8611


GOODYEAR Racing
Get a grip with Goodyear Racing
on-line at Goodyear

NITROFISH Ultimate Gear, visit NITRO FISH


A welcome and special thanks to Klotz Lubricants
for considering team finley racing for 2006 and beyond.
Make your machine a Klotz Rocket!
Fight back against the internal combustion engine haters. Email us to order your own "When Gasoline is Outlawed, Only Outlaws Will Have Gasoline" T-Shirts. $15.00 ea.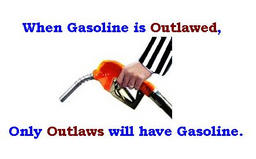 FIGHT BACK against the environmentalists and wackos!
Had Enough of the constant assault against internal combustion engines?
Make a statement with our exclusive official "WHEN GASOLINE IS OUTLAWED, ONLY OUTLAWS WILL HAVE GASOLINE" T-Shirt.
Only $15.00 ea. s-m-L-XL and XXL. White only quality T.
Be the first on your block to say what needs to be said.